Foundation as a base is almost fundamental to most people's makeup routine – but what happens when the humidity is 100% and temperatures are soaring above 30 degrees Celsius/86 degrees Farenheit?
Living in a tropical, humid or hot climate such as Australia's north, Hawaii or Singapore can prove very challenging when applying foundation in the hotter months. The fear it may run/melt off your face as soon as you step out of air conditioning is a very real concern.
I'm going to let you in on a few tricks you can use to keep your base in place in humid climates and the summer months (to stop you looking a hot ass mess)!
1.  Use A Long Wear Formulated Foundation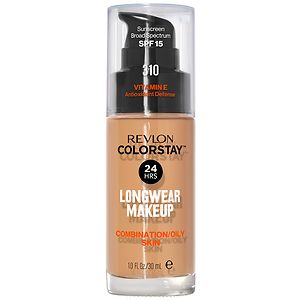 Any foundation formula which is marketed as 'long wear' or 'a ridiculous amount of hours wear' are the ones you want to use to get the longest wear out of your base. These formulas tend to withstand heat, creasing and product breakdown by the skin's natural oils.
My favourite is Revlon Colorstay Liquid Foundation
(I am an NC35 and wear Warm Golden) – it stays on my face from 7am to 7pm throughout a summer workday. Heck, it's even lasted me through a boxing session when I didn't have time to remove my makeup. Try Estee Lauder Double Wear Stay In Place Makeup for a higher end alternative.
2.  Use A Setting Powder
If you want to lock your liquid or cream base into place you should really set it with a setting powder. This will not only extend the life of your foundation but it will keep your natural oils at bay for longer keeping your face's shine under control. You can apply setting powder with a fluffy powder brush or a powder puff.
I really like Australis Fresh and Flawless Powder as an all over setting powder for my foundation. I prefer to set my t-zone with Ben Nye Banana Powder because it offers your skin a little extra brightness boost and it's made for theatre/stage use which means it is formulated to withstand the heat of bright stage lights which melt makeup. If you are seeking a higher end alternative I would recommend M.A.C Mineralize Skinfinish Natural or M.A.C Studio Fix Plus Powder (which the Australis Fresh and Flawless Powder is a great dupe for.)
3. Carry Blotting Powders/Compact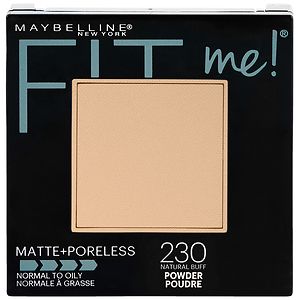 Some of us only suffer from the dreaded shiny skin on the t-zone in hotter weather (lucky you!)  A way to keep on top of melting foundation on your forehead, nose and chin is to carry blotting papers or a powder compact in your handbag. This allows you to keep on top of shiny skin and stay mattified. Pat onto the offending areas to remove shine.
I use Maybelline Fit Me! Matte + Poreless Powder
(I am an NC35 and use Natural Buff) to blot off unwanted shine.
4. Use Mineral/Powder Foundation
To truly avoid the dreaded face melt and allow your skin to breathe as much as possible without sacrificing coverage – you may like to opt for a mineral powder. Check out my earlier post on how to apply this foundation type. It will feel lighter on your skin and will aid in staving off breakthrough oils.
I recommend to try the BareMinerals Matte Foundation Broad Spectrum
or M.A.C Studio Fix Powder Plus Foundation.
Some people would recommend using a primer to lengthen the wear time of your foundation but I have found that ineffective for my combination skin. In my experience it's just another layer of product which prohibits my skin from breathing creating more oil as a result. If you feel a primer may work for you there are many on the market for you to try.
What do you use to keep your skin sweat-proof in the summer time and in humid conditions?
Miss Fancye
xo